22 March, 2006
Bioengineering Grad Student Near Death After Encounter with Diversity Niggers
Posted by alex in
hush crimes
,
Somalis
at 10:04 pm |

Permanent Link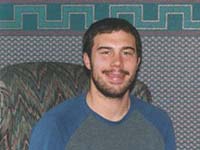 [Blame this murder-in-the-next-couple-days on jews. They let niggers loose on decent white folk and called it civil rights. Nigger stick-ups are symptoms; JEWS ARE THE DISEASE.]
Zebuhr was a graduate student in the bioengineering program at Clemson University in Clemson, S.C. He was in Minneapolis with his mother to visit his sister, who lives in the area. Article.
NEWZ FLASH: Appears the attackers are Somalis.