25 March, 2006
Hip-Hop Summit's Simmons Says Fuck You to Farrakhan-Hating Kikes
Posted by alex in
Arboreal Americans
,
black media
,
blacks who fight jews
,
double standards
,
hip-hop & rap
,
jew-led smear campaigns
,
jewish hate & hypocrisy
,
Jewish Tyranny
at 6:50 am |

Permanent Link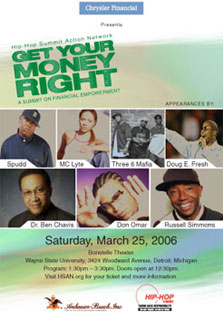 And Dirty Debbie, among others, doesn't like it. It is the god-given right of god's erect turds to determine the social calendar and agenda of every other implumous biped on the planet.
Two things to keep in mind, Simmons and many within Hip Hop have been done stuff with the NOI for years. The NOI has been present within Hip Hop almost since the beginning-going back to the 1970s and involved on many levels. Most notably they have also been responsible for putting on numerous Summits, trying to end Rap Feuds and act as peace keepers in arenas that many shun. In many places they have been used as security with good results… Article.