22 March, 2006
Itz Coming, Says North Korea
Posted by alex in
foreign policy
,
Korea
,
nukes
at 9:38 pm |

Permanent Link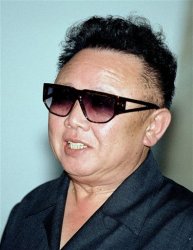 [Korea just kicked our ass in baseball, and by "our" I mean the 'roid 'groids representing the 'Kwa, and now it's making a point that might well be valid, for all we know. The miseries jewish arrogance has brought down on our head are only beginning to be felt.]
N. Korea Suggests It Can Strike U.S. First
North Korea suggested Tuesday it had the ability to launch a pre- emptive attack on the United States, according to the North's official news agency. A Foreign Ministry spokesman said the North had built atomic weapons to counter the U.S. nuclear threat.