21 March, 2006
Loxist Exposed: Multiculturalist Runs Anti-White Hate Store
Posted by alex in
academia
,
AmeriKwa
,
Diversity
,
double standards
,
graphics/toons
,
K-12 'education'
,
loxism
,
VNN
at 7:59 pm |

Permanent Link
[This creature, dimes to donuts is a twink, is paid by Hambone University to teach Whites to hate themselves. He objects to our posting a link to his Little Shop o' Loxism. Not sorry, Paul. Loxists must be exposed, along with their evil agenda. Note that CafePress has no problem with "cracker" items, but won't allow any store with any graphic critical of jews or coloreds. Perhaps we should notify CafePress that they've got a hater on their hands, and get Pauli shut down.]

Paul C. Gorski
Founder, EdChange and the Multicultural Pavilion
Assistant Professor, Graduate School of Education
Hamline University
Saint Paul, Minnesota
Paul's Hamline University Web site
Paul C. Gorski is an assistant professor in the Graduate School of Education at Hamline University. He has been an active consultant for ten years, conducting workshops and providing guidance to schools and community organizations committed to equity and diversity. He created and continues to maintain the Multicultural Pavilion and the Multicultural Supersite, Web sites focused on multicultural education. Paul is actively involved in the National Association for Multicultural Education (NAME), and serves on its board of directors.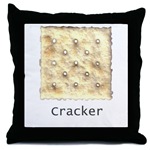 He is Associate Editor, Technology, for NAME's journal, Multicultural Perspectives, and Associate Editor, Multicultural Literature and Reviews, for Multicultural Education. Prior to his current position at Hamline University, Paul taught for the University of Virginia, the University of Maryland, and George Mason University. He earned a doctorate in Educational Evaluation at the University of Virginia. He continues to publish and present in education-focused forums on topics ranging from whiteness and racism studies to multicultural curriculum transformation. He lives in St. Paul, Minnesota, with his cat, Unity.
Areas of specialty:
the connection between self-transformation and institutional transformation
school and community reform for the elimination of race, gender, sexual orientation, langauge, and other inequities
the digital divide and educational technology
multicultural curriculum transformation
facilitation of dialogue on racism, sexism, homophobia, and other forms of discrimination
leadership development and the training of trainers for equity and diversity in education