21 April, 2006
Jewing Iran: Lie Barrage Ramping Up
Posted by alex in
Iran
,
jewed foreign policy
at 11:46 pm |

Permanent Link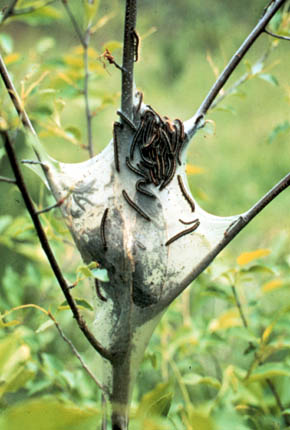 How could there be an end to the lying and warmongering when Washington is as full of jews as this tree of tent caterpillars? A disgusting, greasy, diseased mess, itz… Brazening it out is the jewish organism's life strategy. Has it produced a war based on lies, and gotten 2500 Americans and 100,000+ Iraqis killed in the process? Then let it do the same thing over again, a little bit louder this time. A newer, fresher enemy, now with extra menacing power! Just like it's selling detergent. The hate books are already on the presses, the doctored data already in the dossiers, "Let's get is started" on the turn table. War is kewl! Israel is our friend and democratic overlord, not a godforsaken hellstrip teeming with the most dishonest and unattractive people on earth. Time for some truthin', as Nancy Sinatra sang. Kikistanis ain't Western. They ain't democratic. They ain't our friends. They ain't our allies.

They're parasites with nuclear weapons. Their enemy is every other nation on earth. All these myriad enemies becomes ours when Israel's foreign policy is carried out under our name. You see, when the hook-nosed worm gets a fix on you, it's not just a one way street. The bloody treasure flows into its maw, to the tune of a trillion gallons a year, yes, but a steady stream of viruses and bacteria flow the other way. America needs to be dejewed, the equivalent of deworming a dog. Perhaps only the veteranaryan is qualified to perform the lifesaving operation.