3 September, 2006
Reader Mail: 9/03/06
Posted by alex in
Reader Mail
at 10:31 am |

Permanent Link

MINNESOTA MIXER
Hi Alex:
I live in a mostly white central Minnesota small town. Yesterday, I saw a white woman walking down my street with three niglets! I had to control myself, so that I did not grab a rope and run outside! These women are like song birds who allow ugly Brown Headed Cowbirds to lay their eggs in their nests. They raise these birds to maturity at the expense of their own offspring! The result is the same for both species– extinction! Itz Coming!
Peace
Maynard
NEW BOOK: OBADIAH SHOHER'S "SAMSON BLINDED"

Hi Alex,
Please have a look at Obadiah Shoher's book and blog, Samson Blinded: A Machiavellian Perspective on the Middle East Conflict.
Google banned our website from its ad program for "unacceptable content," and Amazon deleted all reviews. The book, however, is only honest, and the measures suggested are only rational.
Shoher is a pen name for veteran Israeli politician. He dealt with antiterrorism issues for most of his career. The Samson Blinded dissects honestly the problems accumulated since the Jews returned to Palestine. Advocating political rationalism, it deplores both Jewish and Muslim myths, and argues for efficiency and separating politics from moralism.
Please download a copy from
Being banned from Google, we depend on links to bring Shoher's message. May I ask you to link to us from your site? Sure, I'd be glad to link back to typepad.com.
Thank you,
Danny
ZOG: HELPING NIGGERS DESTROY NEIGHBORHOODS

9-3-06
Gubbermint Hep fer Blacks an' Browns Seeking Homes
Today, there are many ways in which penniless Blacks and Browns can buy homes…near you! One way is via the FHA [1]. Let's talk to LaMarcus about it: [LaMarcus Tyrese Jones-Smith-Jones]: "I's nebber ben able to afford a real home in a mostly-White area. But, wit de hep of de U.S. gubbermint, I's kin now live near White folks!"
Isn't that great? Poor Blacks can now live in your nice, quiet neighborhood! Like, right next door! Way cool…
[1] a mention of FHA/minorities: http://www.fhatoday.com/fha.htm

THE GOVERNMENT PARTY WINS EVERY ELECTION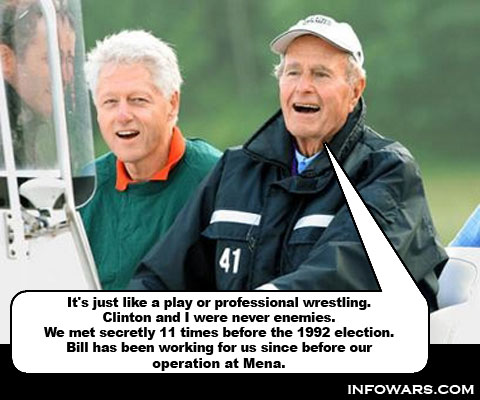 VIDEO:
http://video.google.com/videoplay?docid=-5447834375998393826&sourceid=docidfeed&hl=en

POOWER LITTLE ISRAEL MIGHT ONE DAY FACE BOMBING LIKE IT INFLICTED ON LEBANON
Zivit Seri is a tiny woman, a mother, who speaks with clumsy, defenseless gestures as she guides me through the destroyed buildings of Bat Galim?literally ?daughter of the waves,? the Haifa neighborhood that has suffered most from the shellings. The problem, she explains, is not just the people killed: Israel is used to that. It?s not even the fact that here the enemy is aiming not at military objectives but deliberately at civilian targets?that, too, is no surprise. No, the problem, the real one, is that these incoming rockets make us see what will happen on the day?not necessarily far off?when the rockets are ones with new capabilities: first, they will become more accurate and be able to threaten, for example, the petrochemical facilities you see there, on the harbor, down below; second, they may come equipped with chemical weapons that can create a desolation compared with which Chernobyl and Sept. 11 together will seem like a mild prelude.
For that, in fact, is the situation. As seen from Haifa, this is what is at stake in the operation in southern Lebanon. Israel did not go to war because its borders had been violated. It did not send its planes over southern Lebanon for the pleasure of punishing a country that permitted Hezbollah to construct its state-within-a-state. It reacted with such vigor because the Iranian President Ahmadinejad?s call for Israel to be wiped off the map and his drive for a nuclear weapon came simultaneously with the provocations of Hamas and Hezbollah. The conjunction, for the first time, of a clearly annihilating will with the weapons to go with it created a new situation. We should listen to the Israelis when they tell us they had no other choice anymore. We should listen to Zivit Seri tell us, in front of a crushed building whose concrete slabs are balancing on tips of twisted metal, that, for Israel, it was five minutes to midnight.
http://www.nytimes.com/2006/08/06/magazine/06israel.html?ex=1157428800&en=7416cdea252b67c2&ei=5070

HOUSING: ADJUSTABLE-RATE MORTGAGES (ARM) = NEUTRON BOMB
…The option ARM is "like the neutron bomb," says George McCarthy, a housing economist at New York's Ford Foundation. "It's going to kill all the people but leave the houses standing."
…Up to 80% of all option ARM borrowers make only the minimum payment each month, according to Fitch Ratings. The rest of the money gets added to the balance of the mortgage, a situation known as negative amortization. And once balances grow to a certain amount, the loans automatically reset at far higher payments. Most of these borrowers aren't paying down their loans; they're underpaying them up.
…Jennifer and Eric Hinz of Somerset, Wis., are feeling the squeeze. They refinanced out of a 5.25% fixed-rate, 30-year loan in June, 2005, and into an option ARM with a 1% teaser rate from Indymac Bank. The $1,483 payment for their original mortgage dropped to as low as $747 with the new option ARM. They say they had no idea when they signed up, however, that the low payment adds $600 in deferred interest to their balance every month. Worse, they thought the 1% would last three years, but they're already paying 7.68%. "What reasonable human being would ever knowingly give up a 5.25% fixed-rate for what we're getting now?" says Eric, 36, who works in commercial construction. Refinancing is out because they can't afford the $15,000 or so in fees. "I'm paying more, and the interest is just going up and up and up," says Jennifer, 34, a stay-at-home mom. "I feel like we got totally screwed." They say their mortgage broker has stopped returning their phone calls. Indymac declined to commen t on the loan's specifics.
…In an April letter to regulators, Cindy Manzettie, chief credit officer for Fifth Third Bank in Cincinnati, said it's not the "lender's responsibility to help the consumer determine the appropriate payment option each month…. Paternalistic regulations that underestimate the intelligence of the American public do not work."
http://www.rense.com/general73/nightmare.htm

RUSSIA AND THE JEWS
9-3-06
Evil…for Now
Is Russia evil, or not? Well, that may depend on which Russian era a pro-Jewish website – like this one below – refers to. For example:
1. For years, Russia was Bad For Jews [i.e., the "anti-Semitic," pre-1917 czar era].
2. But later, it was Good For Jews [the early and middle Soviet era, which Jews themselves created, e.g., Trotsky. In fact, the Soviet Union was the first state built by Jews – a key historical event. Most Jews in the world saw the Soviet Union as a godsend, since it outlawed "anti-Semitism"].
3. Then later, it was Bad For Jews again [the late Soviet era, after Stalin got wise to them and purged many Jewish officials, e.g., Radek and Kamenev].
4. Now, it's still Bad For Jews, since Putin won't play silly policy games in which the rules are pre-fabricated by global Jewry.
Bad, good, bad, bad…oh, the shifting sands of Jewish fortune…but at least the Jews can take comfort in knowing that they have one powerful, gentile country on a leash: America.
http://www.frontpagemag.com/Articles/ReadArticle.asp?ID=23038

'HOLOCAUST' CONFERENCE WILL PROCEED
Iran: Holocaust 'exaggerated,' conference to be held in fall By The Associated Press Iran said Sunday it would go ahead and sponsor a conference to examine the scientific evidence supporting the Holocaust, dismissing it as "exaggerated."
The move to proceed with the controversial conference, likely to deepen Tehran's international isolation, came as UN Secretary General Kofi Annan raised concerns with Iranian officials over an exhibition of cartoons about the Holocaust.
Foreign Ministry spokesman Hamid Reza Asefi said that because the Holocaust is a scientific issue, both opponents and proponents of the existence of the Holocaust could participate.
"God willing, a conference on the Holocaust will be held in the autumn. The Holocaust is not a sacred issue that one can't touch," he told reporters. "I have visited the Nazi camps in Eastern Europe. I think it is exaggerated," Asefi said.
Asefi did not disclose where the Holocaust conference would be held, nor who would attend. Iran first raised the possibility of the conference in January.
Hard-line President Mahmoud Ahmadinejad already had called the Nazis' World War II slaughter of 6 million European Jews a myth and said the Jewish state should be wiped off the map or moved to Germany or the United States. Those remarks prompted a global outpouring of condemnation.
Annan brought up the exhibit, that opened in response to Muslim outrage over the Prophet Muhammad caricatures in talks Saturday with Foreign Minister Manouchehr Mottaki, said Annan's spokesman Ahmad Fawzi.
Annan told Mottaki "we should avoid anything that incites hatred" according to Fawzi.
http://www.haaretz.com/hasen/spages/758048.html
MAD ABOUT MADDY
A LETTER FROM "MADELINE ALBRIGHT'S JEWISH TWIN."
http://nwitimes.com/articles/2006/09/03/opinion/letters_to_the_editor/39fb15e1f58caae4862571da007ce5f4.txt