4 January, 2007
Our Enemy, Israel
Posted by alex in
'Middle East'
,
Israel
,
Israel - the facts
at 3:49 pm |

Permanent Link
In public, jews are our best friends. This doesn't seem to square with their spying on us, murdering our citizens, filching $10 million a day out of our purse, and regional warmongering, but hey, if George Bush says it, I believe it, and that settles it.
http://www.jewishvirtuallibrary.org/jsource/board.html
There exists a deep friendship between Israel and the U.S. – between our peoples and countries. The basis of this friendship is common values, a commitment to democratic values, freedom, peace, and common interests, including the drive toward regional stability and preventing terrorism and violence.
— Ariel Sharon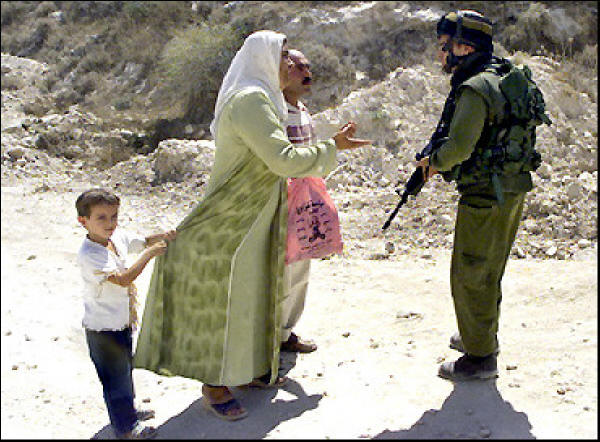 We will speak up for our principles and we will stand up for our friends in the world. And one of our most important friends is the State of Israel.
— George W. Bush
The AMERICAN-ISRAELI COOPERATIVE ENTERPRISE (AICE) was established in 1993 as a nonprofit 501(c)(3), nonpartisan organization to strengthen the U.S.-Israel relationship by emphasizing the fundamentals of the alliance — the values our nations share. Tangibly, this means developing social and educational programs in the U.S. Based on innovative, successful Israeli models that address similar domestic problems, and bringing novel U.S. Programs to Israel. These cooperative activities, which stem from our common values, are called Shared Value Initiatives.
The Boards of Directors and contributors to AICE believe Israel has many valuable projects and ideas to offer the United States. Our book, Partners for Change: How U.S.-Israel Cooperation Can Benefit America, describes Shared Value Initiatives in virtually every area of concern to Americans, including science and technology, the environment, social services, education and health.
http://www.jewishvirtuallibrary.org/jsource/acknow.HTML
http://www.ifamericansknew.org/cur_sit/terrorism.html
(sure wish we had border control like the Israeli's do! Pictures meant to illustrate the hypocrisy they and the USA are a part of , all this crap about democracy and peace and freedom)