4 April, 2007
Violence Works for Jews and Muslims – and Will Work for Whites, Too
Posted by alex in
Alex Linder
,
Britain
,
education
,
England
,
holo-factualists
,
Holocaust
,
holocaust racket
,
jew frauds
,
K-12 'education'
at 6:01 pm |

Permanent Link
What concerns the jews called neocons is not that men are in jail across Europe for telling the truth about "the Holocaust" but that a new generation of Muslims might escape brainwashing in the doggiest Dogma of the New World Order's state religion.
by Alex Linder
The latest story making the neocon rounds concerns the unwillingness of the UK to face the Muslim pressure that will result from retailing the jewish Holocaust fable in public classrooms. Lesson here for Whites is that pressure works. So does violence. Once people are scared of you, the rest will take care of itself. Fear will lead your opponents to self-censor, and you will only have to fight 10% of your battles, whereas if your opponent thinks you are passive or weak, you'll have to fight every single time until you prove otherwise.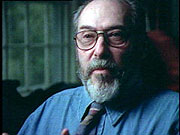 Whites have put up with decades of bogus history courtesy of the jews who determine which books are used, and which ideas appear in those books. Jews teach, at Harvard, where jews are admitted preferentially over Christian Whites, that "the White race must be abolished." Harvard paid a jew named Noel Ignatiev to advocate White genocide. Says Ignatiev, a jew:
"[W]e intend to keep bashing the dead white males, and the live ones, and the females too, until the social construct known as 'the white race' is destroyed–not 'deconstructed' but destroyed."
In high schools only books are used that advance some item on the jewish agenda. To Kill a Mockingbird teaches that Whites are guilty of lying about black crime. Evil white women lie about black rape. Evil white men back them up. Only the liberal race-traitors working with the jews can save the unjustly accused noble black man from being lynched at the hands of savage peasants. In the jew-doctored histories, and fiction proper, White men are the savages, and niggers are the humans. So it is on television, which reinforces the going line, The Agenda, set in New York and D.C.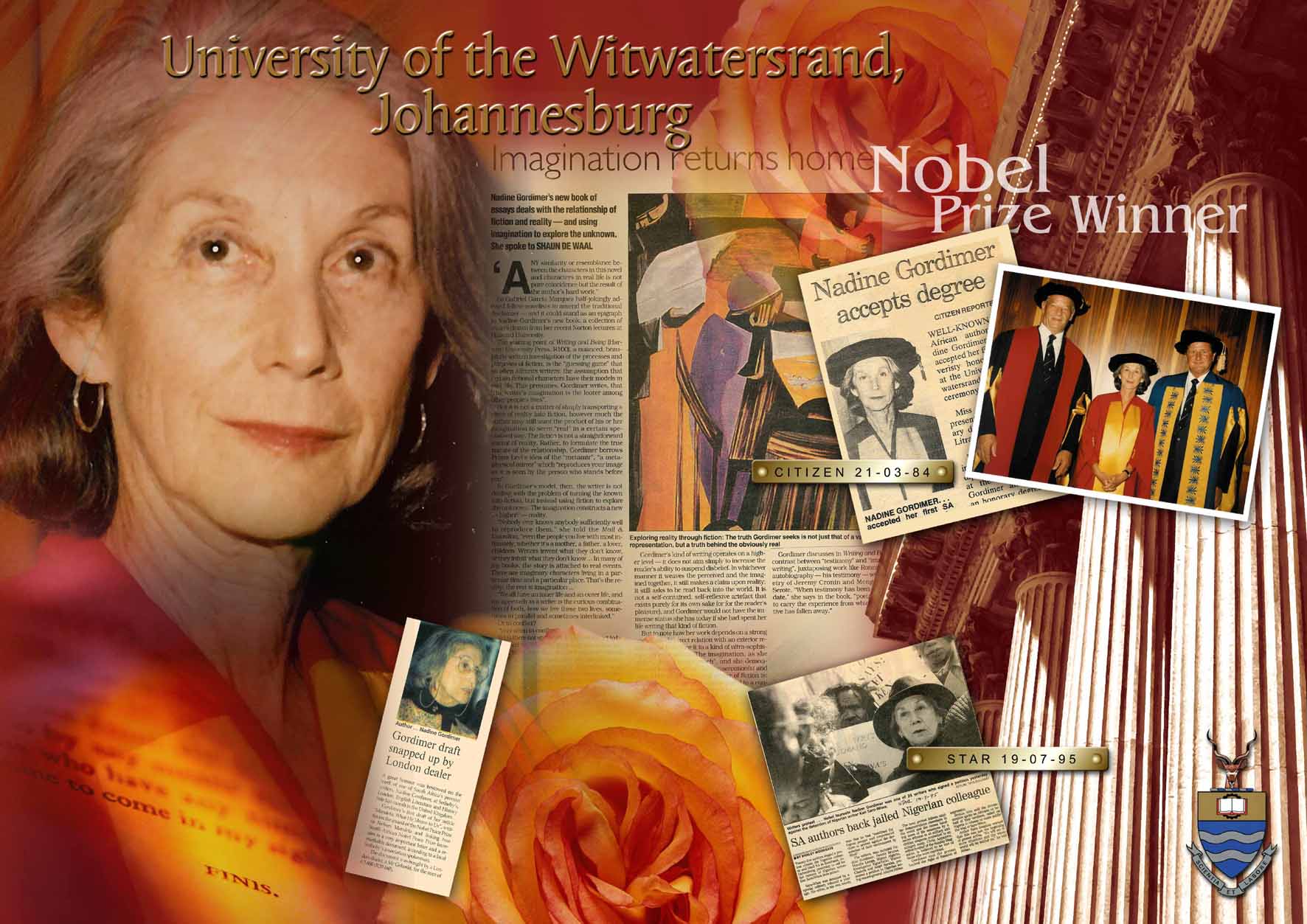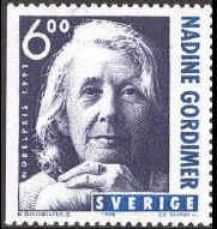 Whenever race is encountered in a book approved for use in public schools, the White people are racist and guilty, the black people are proud and oppressed. Jewish liberal Nadine Gordimer's short stories about evil White South Africans are used in AP courses, for example. You see from the illustrations that the jewess wins the Nobel Prize. This sort of self-dealing among jews raises the status of their agitprop "artists" in the eyes of the goyim they sucker into genocide. You see that Gordimer makes a Swedish stamp; Sweden, whose mass media are as judeo-socialist as America's, poured money into the ANC, the gang of jew-backed nigger-communist scum that overthrew human rule in South Africa. Nadine Gordimer celebrated that victory, of course. Then, after a few years, she left. Too much violence. But her short stories in which Whites are racist evil incarnate continue to be assigned in American classrooms.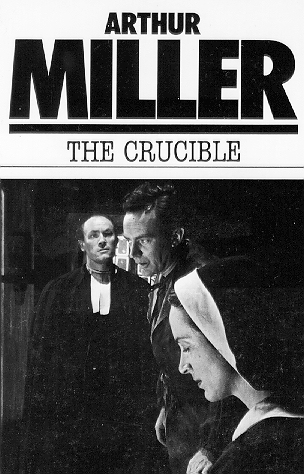 There's also plenty of Christian-bashing. Jew Arthur Miller's The Crucible is commonly used to teach White kids that Christians are a bunch of wicked witch-hunters. The parallel is made by the teacher to the communist witch-hunts of McCarthy. The fact that jews produced Bolshevism, and Bolshevism produced mountains made of millions of Christian White corpses is never mentioned. I have direct experience of this, as do you, if you were taught English in an average high school in the 1980s. In short, Whites are taught that theirs is an ignoble race whose history is of hatred and genocide all compact. (Typical syllabus here; note the obsession with nigger writers and subject matter.)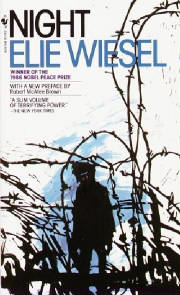 Then of course there's the Holocaust. Elie Wiesel's Night and Anne Frank's "Diary" are probably the most commonly used books to "teach" about "the" "Holocaust." The fact that "the" "Holocaust" was dreamed up by jewish White-murderer and propagandist Ilya Ehrenburg is never mentioned. The fact that jews claimed Germans made jews into soap and lampshades, but now admit they were lying, is never mentioned. The fact that jews were never gassed by nazis is never mentioned. The fact that Frank's father paid off a novelist for writing much of the "diary" is never mentioned. The fact that Anne Frank died in a Nazi hospital is never mentioned. The fact that Elie Wiesel never mentioned any gas chambers at Auschwitz is never mentioned. The fact that Elie Wiesel left with the fleeing nazis rather than wait for the liberating Soviets is never mentioned. Do you get the idea? Public schooling is child abuse. The jews take money from you and use it to pay child abusers to fill your child's head with lies and his heart with doubt.
White identity, and White identity alone, can cure our ills. Whites must understand that they are a unique and uniquely valuable race, and that the other races do not like us, and mean us ill, and that the foremost of our enemies are the jews, and that the jews now control our public institutions, including Congress, most of whose members show up at the annual AIPAC meeting, and our mass media, which amount to 24/7/365 Genocide Channels.
Whites must separate and attack the jewed 'mainstream' culture, and do both of these simultaneously. That means staying out of debt. It means staying out of the army. It means staying away from tv. It means producing children and steeping them in the truth about race and lies. In the creation of a counterculture lies the seeds of political separation from the forces that mean to do us in. We don't need jews or muds. They have nothing to offer but murder and lies, demands and hatred. We do need our own space. That is the only way we can live according to our values and by our lights. One size does not fit all. There is no such things as rights, human, animal or otherwise. There is power, and it comes from group cohesion and bullet-ejecting machines called guns. Until we know who we are, we are in no position to fight our enemies. It is our enemy's every effort to make sure that we fear to identify with our own people, and waste our waking hours getting "tribal" tattoos, and thinking of ways to prove we aren't racist. For too long we have allowed the jew to demonize and divide us. It is time we return the favor. They only are loyal to the White race who refuse to fear the jew. So take a lesson from the Muslim, White man. If you have the numbers and the balls, the filthy lying jew won't want any part of you.
Background:
John Leo
Holocaust Avoidance
British schools are jettisoning lessons to keep Muslims happy.
4 April 2007
Some British schools are dropping lessons on the Holocaust and the Crusades, seeking to avoid antagonizing Muslim students. A Historical Association report, funded by the department for education and skills, said teachers feared confronting "anti-Semitic sentiment and Holocaust denial among some Muslim pupils." Some teachers also "deliberately avoided teaching the Crusades" because "a balanced school treatment would have challenged teaching in some local mosques."
Give the study credit for raising the point that almost any history lesson could put some noses out of joint. Teaching about the slave trade, for instance, could leave both white and black children feeling alienated. Better not mention it! One wag said that he deeply resents the Norman invasion of 1066 and doesn't want his children to hear about it in school.
A spokesman for the Commission for Racial Equality said the report painted a "worrying picture." But a government review of citizenship education recommended that all pupils learn about slavery and the legacy of the British Empire.
Some British Muslims object to the Red Cross as a symbol, as well as the cross of St. Andrew in the Union Jack, since Crusaders wore the emblem. The Council for the Advancement of Arab-British Understanding said it is time for England to produce a new flag and adopt a patron saint "not identified with our bloody past and one we can all identify with."
Britain usually outpaces the U.S. in the politically correct sweepstakes. Out of deference to Muslim pupils, the "Three Little Pigs" children's story has become the "Three Little Puppies." In many English schools, "Baa, Baa, Black Sheep" is now "Baa, Baa, Rainbow Sheep," which makes no sense, but supposedly spares the feelings of sensitive black pupils. In some of the same schools, Snow White and the seven dwarfs have morphed into Snow White and the seven gnomes. The advantage here: gnomes aren't really known for shortness, and, as fictional creatures, they're in a poor position to complain that the story exploits them.
The national curriculum calls for compulsory teaching about Christianity and Islam in state schools, with lesser emphasis on Judaism and Hinduism. As part of lessons on Islam, children must copy out the Shahadah, the statement of beliefs that signals conversion to Islam. Unsurprisingly, some parents object to having their children write out a declaration of Islamic faith. Many teachers are now very careful when speaking to their Muslim students. At one secondary school, a teacher lost his job after students reported that he had said most suicide bombers were Muslim. The teacher denied it, but the school let him go without a hearing because the pupils "were very upset," a school official noted.
Since the July 2005 subway bombings, Britain has started to rethink its commitment to aggressive multiculturalism. But some of the nation's schools remain behind the curve.
http://www.city-journal.org/html/eon2007-04-04jl.html