13 May, 2010
Greece and the Accidental Criminals
Posted by Archives in
Arch Stanton
,
globalization
,
international Jewry
at 1:09 pm |

Permanent Link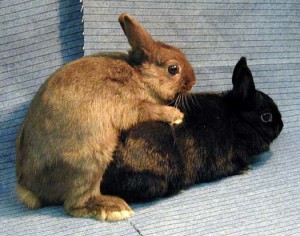 by Arch Stanton.
As the Jew rapes you, he cries out that it's all just a big mistake – he doesn't even know what he's doing! He's humping you like a bunny? Really?
Ok, gang, it's time to put on our thinking caps. First read the accompanying article. Now let's examine what this article is asking us to believe, i.e. that the fate of the world's economy rests on Greece's economic recovery. Ok, first question: how is it that the global economy came to rest on Greece's economic well-being? Second question: why is it that a country that had the manufacturing and economic might to support a global war some seventy years ago now falls to its knees because it's facing a depression? Next question: we all know how the money-guys on Wall Street are about, well, money, so can we really believe that this crash could be due to an oversight of mechanical trading? Like, golly Mr. Bill, the machines just took over and began selling while we were at lunch, and we couldn't stop them even though we were all wearing our power ties that day! "There were reports that the sudden drop was caused by a trader who mistyped an order to sell a large block of stock. The drop in that stock's price was enough to trigger 'sell' orders across the market." Really? Hundreds of thousands of trades made per day and yet how often has this happened? One might think it would be ever-so-easy to mistype an order, so this type of thing should happen all the time. And what – they aren't using a Microsoft Windows platform?: "WARNING! You are about to sell eleventy trillion shares of Global Jew Parasiticals (Market Tick: GYP), do you really want to do this? (Click). Are you sure? (Click). Are you really sure? (Click). We're sorry, you'll have to have Rothschild administrator rights to perform this action."
Now almost everyone reading this knows jews are the leading factor behind Wall Street's machinations. Likewise they know that when it comes to money, jews are tighter than a tzfardiah's tuchas; so how can anyone possibly believe these same jews would leave billions of dollars at the mercy of a typo, or a stupid machine?
Hollywood invariably asks us to suspend our beliefs when watching its productions. You know, like those car-chase scenes that go on for miles on the freeway while the characters shoot it out on full-auto and there's never a cop in sight. Well, let's not extend that suspension of reality to the world of economics. Let us instead face facts. America has long had more than sufficient resources to stand alone in manufacturing and agricultural production so there must be some other reason why it goes into convulsions when a second-world country like Greece cuts an economic fart into the economic winds. How about…jew-built global finance is, in reality, so shaky that Big Hebe is worried that it could all fall apart in an instant if the gentiles panic? Or…the jews want to create an artificial panic for their own reasons? Whatever the answer, it wouldn't be happening in a world of traditional nation-states; it could only happen in an international world run by "accidental" criminals.
US Stocks Plunge on Concerns About Greece