10 April, 2011
The Uncivil War, 1861-1865
Posted by Socrates in
"Civil War"
,
court historians
,
history
,
History for newbies
,
jewed culture
,
Lincoln
,
pop culture
,
propaganda
,
Socrates
,
war
at 3:01 pm |

Permanent Link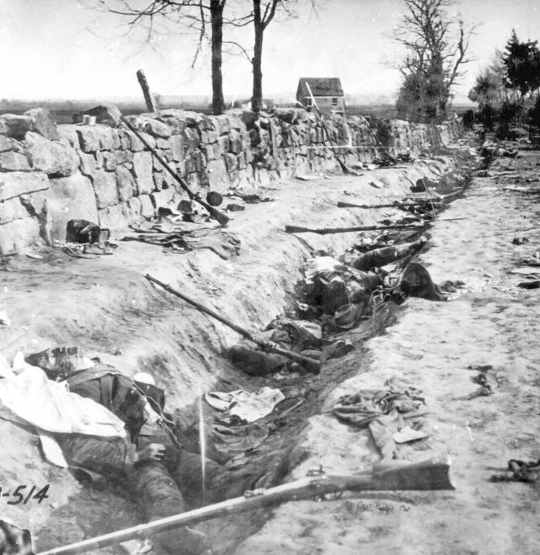 (above: good men lie dead because Abe Lincoln was an asshole. He knew very well that the southern states weren't violating the Constitution, or any law, by seceding. No union can be "perpetual," regardless of what the U.S. Supreme Court ruled in Texas v. White)
Like World War II, the "Civil War" is constantly recalled in popular culture. It has to be. White people need to be, uh, "properly educated" about certain historical events. You can see that that "education" has been very successful already: a president (Lincoln) wages unnecessary war on his own people for 4 years and a majority of the country calls it a good thing.
[Article]. (Note the wonderful painting by Mosler, who I admit I'd never heard of until today).