29 January, 2017
No, We Are Not a Nation of Immigrants
Posted by Socrates in
America
,
America's founders
,
Ashkenazic Jews
,
Emma Lazarus
,
immigration
,
Jewish genetics
,
Socrates
,
Trump
,
Trumpphobia
at 3:20 pm |

Permanent Link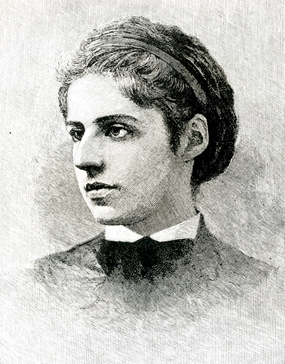 (Above: the Jewish radical Emma Lazarus (1849-1887)
"America is a nation of immigrants!" I know you've heard that slogan many times, as I have. Don't be fooled: America was not founded by immigrants, nor was it designed to be "a nation of immigrants." Out of all of America's 118 founding fathers, only a handful were foreign-born. And nonetheless, the founding fathers were all White males. This baloney about America being a "nation of immigrants" is just that: baloney. It was the Jewish immigration activist and poet, Emma Lazarus, who popularized the idea that America was intended to be a "nation of immigrants."
By the way, Jews such as Zuckerberg are not genetically European (which means "White"). Even if they live in European countries, most of the Jews in the world (i.e., 90%, known as the Ashkenazim Jews) are a mixture of Arab/Armenid peoples, meaning "Eastern" via their DNA/genes.