11 August, 2019
For Newbies: An Example of Jews Posing as White People
Posted by Socrates in
Jewish behavior versus White behavior
,
Jewish deceit
,
Jewish genetics
,
Jews-posing-as-White-people
,
Socrates
at 11:21 am |

Permanent Link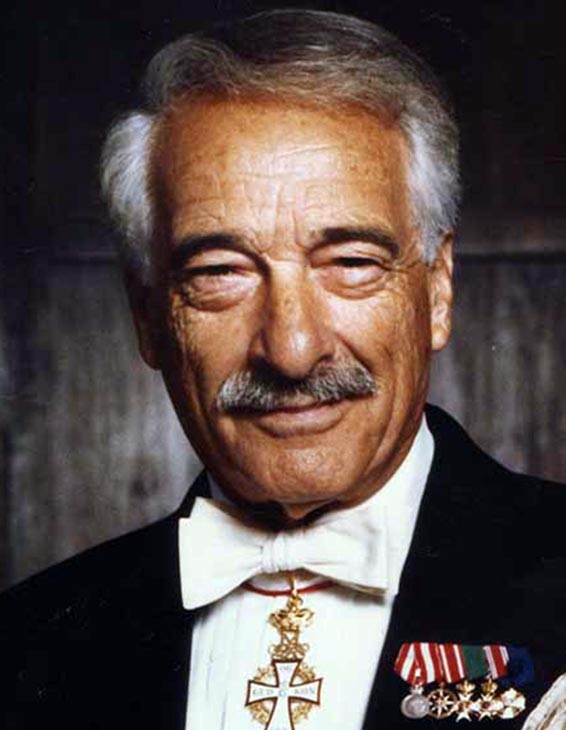 (Above: Victor Borge: not a "Dane" but a Jew)

Based upon several genuine studies, it is apparent that one of the key traits of White people is honesty [1]. They are usually truthful to a fault. Not so the Jews — they are just the opposite. The Jews are The People of the Lie. They live by lying and faking.
The "musical comedian" Victor Borge (1909-2000; real name: Borge Rosenbaum) was funny enough, I suppose. But that's not the issue here.
Borge was billed as "The Great Dane," implying that he was Danish — in other words, implying that he was White European.
But Borge wasn't European. He wasn't Danish. He may have lived in Denmark, but that doesn't make someone Danish. Borge was a Jew who happened to be born in Denmark. He wasn't White. Yet, he spent his life posing as "White." (Jews are, genetically speaking, "near Eastern" and are similar to Arabs and Armenids).
Jews have had amazing success posing as White people.
Jews are the People of Lying. They live their lives posing and deceiving.
.
[1] "A country's average honesty correlates with the proportion of its population that is Protestant" (you can translate "Protestant" to mean "White" in almost all cases, i.e., he's talking about White countries, not African or "Latino" countries); study titled "Honesty and beliefs about honesty in 15 countries" by David Hugh-Jones, October 2015