7 October, 2019
Thinking About the Vietnam War and Walt Rostow
Posted by Socrates in
communism
,
Cuba
,
history
,
History for newbies
,
jewed foreign policy
,
jewed politics
,
Kennedy family
,
Marxism
,
Neocon agenda
,
neocon ideology
,
Neocons
,
Nicaragua
,
Sandinistas
,
Socrates
,
Soviet Union
,
tikkun olam
,
Vietnam
,
Vietnam War
,
Walt Rostow
at 12:58 pm |

Permanent Link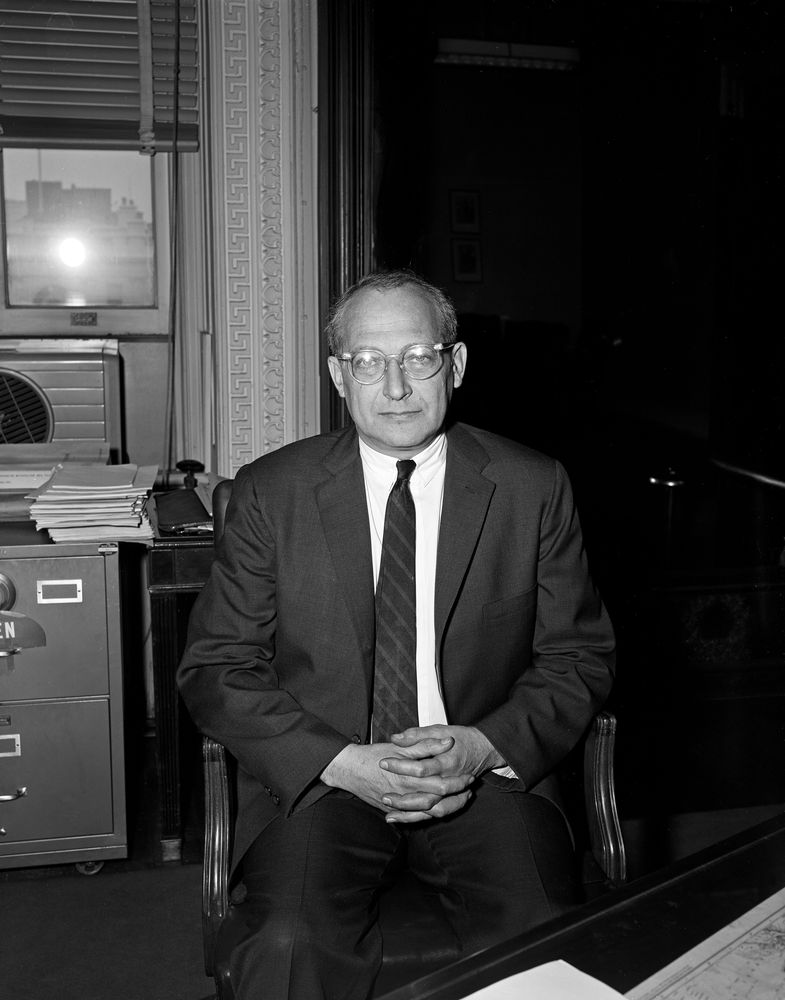 (Above: the Jewish neocon Walt Rostow [1916-2003]).
Who created the Vietnam War? Probably Walt Rostow more than anyone else. He was President Kennedy's friend and national security advisor, and he was a Jewish neoconservative before anyone knew what a Jewish neoconservative was. He convinced President Kennedy to begin an anti-communist crusade in Southeast Asia (beginning in Laos in 1961) and, to a lesser extent, in Latin America [1]. The Rostow thesis was basically this: "The U.S. could save the entire world from communism as long as the third world strictly followed and obeyed the economic/political ideas of the U.S. and as long as America could 'nurture' and 'grow' the third world by feeding it capitalism and anti-communism via a huge, steady supply of U.S. aid, including lots of money." (More tikkun olam, in other words). Put another way, the Rostow thesis was: "if the Soviet Union was going to be the world's communist mothership, then the U.S. was going to be the world's anti-communist, freedom mothership." Of course, that's not what happened. America lost the Vietnam War to the communists in 1975, and Nicaragua went communist in 1979. Furthermore, the U.S. could have easily ended communism in Cuba if it had really wanted to. Ironically, the Rostow thesis might have worked, if America had been much more ruthless and aggressive. If America had bombed the living shit out of Vietnam, Cuba and Nicaragua, I mean via 24/7 aerial "carpet-bombing," it might have worked. Maybe. Possibly. Old saying: "never fight a war half-assed."
.
[1] "The Eisenhower Doctrine was focused upon providing both military and economic assistance to nations resisting communism in the Middle East, and by increasing the flow of trade from the US into Latin America. The Kennedy Doctrine was based on these same objectives, but was more concerned with the spread of communism and Soviet influence in Latin America following the Cuban revolution that brought Fidel Castro to power under Eisenhower." — Wikipedia