7 April, 2006
Posted by alex in
hush crimes
at 11:13 am |

Permanent Link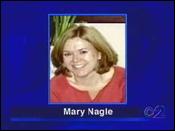 [Quit hiring shitskins. Do it yourself or hire Whites.]
(CBS) NEW CITY The testimony is both dramatic and disturbing. On Tuesday, an illegal immigrant accused of killing a Rockland County woman inside her own home took the stand in his own defense.
During the final day of testimony in his own murder trial, Douglas Herrera claims beer and cocaine caused him to black out at least twice on the day Mary Nagle was killed.
Hired to power wash the Nagle's home, the illegal immigrant said he had a hangover, but doesn't deny being at the crime scene.