19 March, 2006
Jeboostan Losing Population
Posted by alex in
Alex Linder
,
Christianity
,
Christians
at 4:29 am |

Permanent Link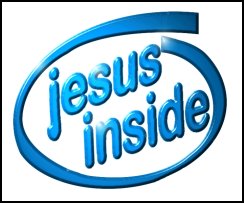 [T]he percentage of the population that describes itself as "nonreligious" more than doubled from 1990 to 2001, from 14.3 million to 29.4 million people. The only other group to show growth was Muslims. Article.
Revelation is opinion. Revelation is relativism. Religion is utopianism. Dumb christians think charlatans purchased by jews have the answers. Dumb liberals think dumb christians are the problem. In fact, the problem is jews, and the solution is getting rid of them. If you want to live in Normal White World, among other Normal Whites, then you must know, but will never learn from a christian, that that is impossible with jews running freely among you.

If low standards are the problem, then the sanctimonious escapism of Christianity is not the solution. All you need to qualify as a christian is to believe that men come back from the dead. Look at a christian, really look at it. Swaggart. Bakker. Falwell. Jesus. Robertson. Graham. Piss-all. The popes. They're all cum-sucking gutter whores. Every last one of them. If they're not sodomizing tots, they're sucking off yids. Or delivering sermons on making Our Lady of Perpetual Bathtub Grime haven for lubricious mandingos, or chicleteetos from Yoocatan.
"I believe because I am aburd," as a Church father said. To remove the pain of being a man, he made himself a christian. He did. You don't have to.
It's great to see increasing numbers of thinking youth turn the hose on Jeboo and the dirt-eating morontsia. No way out but through the Jew, say the chrisslings. But verily I say unto you…
NO WAY OUT BUT THROUGH THE JEWS.