24 November, 2010
Fighting Together for the Future
Posted by Socrates in
Socrates
,
William Pierce
,
William Pierce Wednesday
at 3:53 pm |

Permanent Link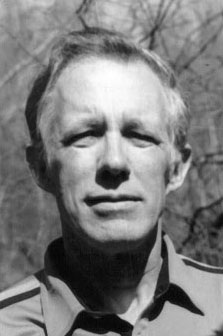 by Dr. William Pierce.
[…]
"And television is not the only medium through which Judaeo-American "culture" has penetrated Europe. Indeed, one sees familiar American advertising slogans, in English, on about half the storefronts and billboards in the larger German cities, just as one sees graffiti in English scrawled on walls and in subway cars. This contamination of European culture — and not just German culture — has always seemed to me even worse than what the Jew has done to culture in America. Even before the Second World War the Jew had built a new nest for himself in America and moved his center of operations here from Europe. Hitler, of course, helped him make his move with a good, strong kick in the backside. Now the Jew is throwing his filth from his new nest back into the old one, fouling the source of our cultural spring. And of course, this is deliberate."
For the audio version of this article, go [Here] and scroll down to 11-06-1999.