| | | |
| --- | --- | --- |
| Friday, 25 February 1994 | Hebron, West Bank, Israel | 29 dead |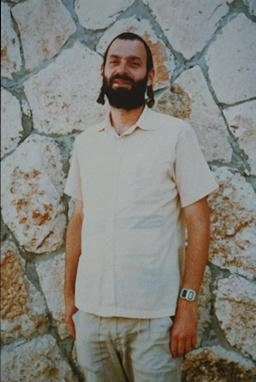 Published on 25 February 1994, THE PHOENIX GAZETTE
DOZENS DIE IN ATTACK ON MOSQUE, RIOTS
WORSHIPERS ARE MOWED DOWN BY JEWISH SETTLER
An American immigrant armed with an automatic rifle mowed down dozens of Muslim worshipers as they knelt in prayer at a mosque today and then took his own life. The massacre ignited riots that spread throughout the occupied lands.
Hospital officials said 50 Palestinians were killed and 170 wounded in the mosque attack and subsequent riots, which spilled over into other West Bank towns, the Gaza Strip and the old walled city of Jerusalem. There was no estimate of how many people died inside the mosque.
Published on 26 February 1994, BOSTON GLOBE
AT LEAST 40 IN WEST BANK MOSQUE SLAIN
JEWISH MAN OPENS FIRE
HEBRON, Israeli-occupied West Bank -- With Palestinian worshipers kneeled in early morning prayer, a Jewish settler yesterday entered a packed mosque and opened fire with a rapid-firing assault rifle, killing at least 40 and wounding scores in one of the worst massacres of the century-long Arab-Jewish conflict.
Published on 26 February 1994, THE ARIZONA REPUBLIC
'MASSIVE RUSH' TO ONLY EXIT STYMIED BY LONE GUNMAN
MOSQUE SURVIVORS CARRY OUT DEAD
It was 5:45 a.m. in the Ibrahim Mosque and 800 Muslim worshipers, their heads bowed in silent dawn prayer, knelt in neat rows on red carpets.
Then shots rang out. The gunman was Baruch Goldstein, 38, a Brooklyn, N.Y.-born physician from Kiryat Arba, a nearby settlement. Wearing the olive-green uniform of an Israeli army major, he burst into the Ibrahim Mosque in the Cave of the Patriarchs, a shrine holy to both Jews and Muslims.
Published on 26 February 1994, THE PHOENIX GAZETTE
MOSQUE KILLER A ZEALOT WHO HATED ARABS
MILITANT SETTLER TALKED OF SLAYING PALESTINIANS
Three months ago, Baruch Goldstein seemed to capture the mood of the most militant West Bank settlers when he spoke of taking the law into his own hands.
"We are fed up, and with God's help we will establish the State of Judea," he told a radio interviewer. "And then we will deal with the Palestinians ourselves."
Published on 26 February 1994, THE ARIZONA REPUBLIC
DOCTOR'S SUICIDE ATTACK PRECEDED BY LOVING VISIT WITH HIS 4 CHILDREN
Baruch Goldstein lovingly rocked his children on his lap in synagogue, only hours before he slaughtered dozens of Palestinian worshipers in a Hebron mosque on Friday.
He was 38, a father of four, a doctor who treated trauma victims. But the New York-born Jewish settler knew how to hate.
Published on 27 February 1994, THE ARIZONA REPUBLIC
TROOPS ADDED TO MASSACRE, SOURCES SAY
MISTOOK GUNMAN FOR ALLY UNDER ATTACK
Israeli TV reported Saturday that some of the victims of the massacre in the Mosque of Abraham were killed by Israeli soldiers who rushed in after a Jewish settler opened fire on praying Palestinian men and boys.
Published on 5 March 1994, BOSTON GLOBE
MOSQUE GUNMAN'S MOTHER SAYS SHE'S PROUD OF HIM
JERUSALEM -- The mother of Baruch Goldstein, the Jewish settler who massacred about 40 Palestinians in a Hebron mosque a week ago, says she is proud of her son.
"I always thought to myself, 'When would someone get up and do such a thing?' And in the end, my son did it," Miriam Goldstein told the weekly Shishi newspaper.
Published on 6 March 1994, BOSTON GLOBE
AP LOWERS DEATH TOLL AT MOSQUE TO 30 AFTER FAMILIES ARE QUERIED
JERUSALEM -- Thirty Palestinians were shot to death by Jewish settler Baruch Goldstein in the Hebron mosque massacre, rather than 39 as reported earlier, according to an Associated Press check conducted yesterday.
The revised figure brings the overall death toll of Palestinians killed in the massacre and in rioting since then to 55. In addition, three Israelis, including Goldstein, have been killed since the massacre.
Published on 18 March 1994, BOSTON GLOBE
MOSQUE KILLER AIDED, TESTIMONY SUGGESTS
ISRAELI GUARDS TELL OF SECOND SETTLER
JERUSALEM -- In dramatic testimony that raised the possibility mass murderer Baruch Goldstein had an accomplice, two Israeli army guards yesterday said a second settler entered Hebron's Tomb of the Patriarchs on Feb. 25 shortly after gunman Goldstein did.
The guards testified that when Goldstein went into the tomb he was armed with a different gun from the Galil assault rifle found by his body after the massacre of Muslim worshipers. The second settler was carrying a Galil, they said.
Published on 26 March 1994, BOSTON GLOBE
PALESTINIAN PANEL SAYS TROOPS FIRED AT ARABS
WASHINGTON -- A Palestinian inquiry into the Hebron mosque massacre will conclude that Israeli soldiers joined a Jewish settler in firing at Arab worshipers, the inquiry commission's chairman said yesterday.
Dr. Abdul Hafeez Ash-hab said that although the commission has no forensic or other physical evidence, several eyewitnesses have said they saw at least two soldiers in addition to Jewish settler Dr. Baruch Goldstein firing at people in the mosque.
Published on 27 March 1994, BOSTON GLOBE
GUNMAN IN MOSQUE ACTED ALONE, ISRAELI REPORT SAYS
JERUSALEM -- Jewish settler Baruch Goldstein acted alone when he killed 29 Palestinian worshipers in a Hebron mosque in February, the Israeli commission of inquiry said in its report issued yesterday.
The report, praised by the government and rejected by Palestinian leaders and some on Israel's political left, did not call for criminal indictments or a reexamination of the military's procedures and standing orders.