20 May, 2009
VNN's Free Talk Live Thursday 05-21-09 With Mark Faust and Tom Metzger
Posted by VNNB in
audio
,
Free Talk Live
,
VNNB
at 8:21 pm |

Permanent Link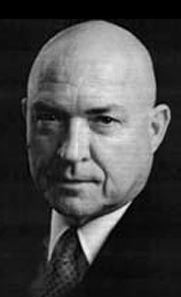 Join Mark Faust and special guest "Terrible Tommy" Metzger on Thursday May 21st at 9:30 pm eastern Standard Time  for another episode of Vanguard Broadcasting's Free Talk Live.
Tom Metzger has been wise to the reality of race and the Jewish agenda since the mid 1960's. He was the founder of the California Knights of the Ku Klux Klan, a minister in the Christian Identity Movement (he is now an athiest), and in 1980, Metzger won the Democratic Party nomination for the U.S. House of Representatives with over 40,000 votes in a San Diego-area district.
In 1983 Tom founded The "White Aryan Resistance" (WAR) a group dedicated to the survival of the endangered white race. His group was attacked by many sleazy Jewish/government funded "Human Rights" groups and individuals. His group was eventually bankrupted by the known scam artist Morris Dees of the Southern Poverty Law Center (SPLC) in a "civil" lawsuit claiming that Tom Metzger was somehow responsible for a murder he had nothing to do with.
Tom's evolution throughout the years is a testament to his intelligence and dedication to his White kinsmen. He is one of the only high profile figures within the White separatist movement who can admit to mistakes and change with the times. He is the founder of www.resist.com and the Insurgent Radio Network.
He can be seen HERE in a recent television interview ridiculously named "Face to Face With Hate" where he uses logic and truth to stump a reporter who thought she was going to have her way with him.