4 July, 2014
Argentina: the Dirty War Hasn't Ended Yet Because Leftists Won't Let It End
Posted by Socrates in
Argentina
,
Argentina's Dirty War
,
communism
,
left-wing violence
,
leftism
,
leftists
,
liberalism
,
liberals
,
Marxism
,
Socrates
at 4:49 pm |

Permanent Link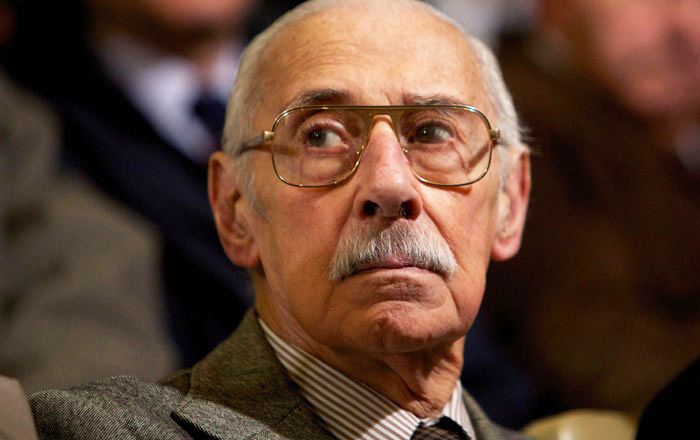 (Above: Jorge Videla, the military leader who tried to save Argentina from left-wing terrorism. He died in prison in 2013)

Like Jews, leftists never forget. They always want revenge, even after decades have passed. Leftists started Argentina's Dirty War. They were setting off bombs all over the country in 1975. Now, the leftists are getting revenge on the people who tried to stop Argentina from being ruined.