24 October, 2017
Detecting Cultural Marxism In One Easy Step
Posted by Socrates in
Cultural Marxism
,
Frankfurt School
,
jewed culture
,
jewed education system
,
Jewed philosophy
,
jewed politics
,
Jewish aggression
,
Jewish behavior versus White behavior
,
Jewish brain features
,
jews-as-destroyers
,
Marcuse
,
Max Horkheimer
,
nation-building/nation-wrecking
,
Socrates
,
War On White People
,
Western civilization
,
Western culture
,
Western decline
at 1:19 pm |

Permanent Link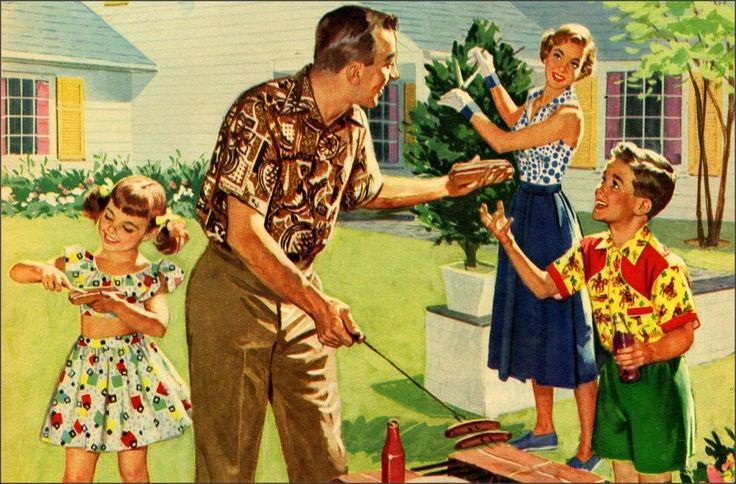 (Above: according to Cultural Marxism, this moral, healthy White family is "sick" and "depraved")
Let's say that you see something that looks like it might be Cultural Marxism (in a TV commercial, for example). Is it Cultural Marxism? To find out, ask yourself: is "normal" being re-labeled and called "abnormal," or vice-versa? If so, then, yes, it's Cultural Marxism. Here are three examples of Cultural Marxism:
1. Opposing illegal immigration is normal, but Cultural Marxism calls it "abnormal."
2. Transsexualism/transgenderism is abnormal, but Cultural Marxism calls it "normal."
3. Being wary of Black people is normal, but Cultural Marxism calls it "abnormal."
In other words, under Cultural Marxism, everything is turned upside down: abnormal becomes normal and vice-versa. Cultural Marxism could be called "the war against normal." It could also be called "a giant swindle against White people" (the target of Cultural Marxism is White people, i.e., the goal of Cultural Marxism is to wreck the White countries).
Cultural Marxism came from Jews, most of whom came from the Frankfurt School, a.k.a. the Institute of Social Research; those Jews included Max Horkheimer, Theodor Adorno, Herbert Marcuse, Walter Benjamin, Leo Lowenthal, Otto Kirchheimer, Franz Neumann and Erich Fromm. Cultural Marxism is most often found in the schools, in the media and in Hollywood movies/TV shows.