4 January, 2007
Modern Alchemy: Trying to Turn Niggers into Humans
Posted by alex in
alchemy
,
Arboreal Americans
at 1:58 pm |

Permanent Link
[From reader]
Yo daddy in prison? No problem, we gots programs for dat
(it should be sterilizing daddy, but meanwhile…)
Learn how to be civilized AKA "mentoring"
"His whole manner has changed," said his grandmother Connie Williams, who has helped raise Xavier. "He's not around us girls all the time. He gets to hang out with a male, someone who sets a good example."The program serves children ages 4 to 14, each with a parent in state or federal prison.
http://www.sfgate.com/cgi-bin/article.cgi?f=/c/a/2006/12/31/BAG1VNALEI1.DTL
"no no, you don't smoke that stuff, you eat it!" (I like the gesture of the kid, its just f*ckin funny, need I say why?)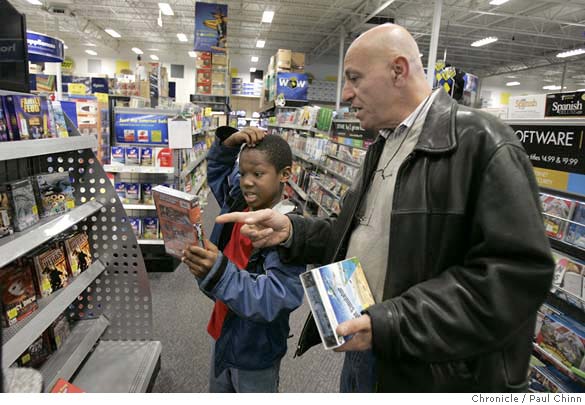 Oshana said he takes Xavier to the UC Berkeley campus hoping that he'll attend school there one day.
My new white dad is DA bomb! (I don't know, is the "mentor dad" white or a Jew?)