30 June, 2016
America's New Tranny Military
Posted by Socrates in
"gender"
,
'transgender'
,
Cultural Marxism
,
Frankfurt School
,
military
,
political correctness
,
Socrates
,
trannies
,
Western civilization
,
Western culture
,
Western decline
at 4:08 pm |

Permanent Link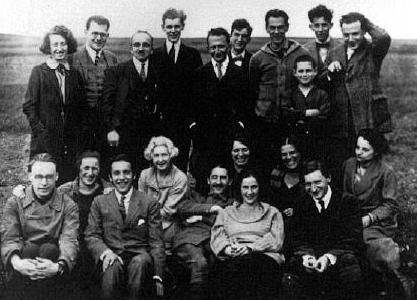 (Above: the Jews of Germany's Frankfurt School, who created Cultural Marxism)
Twenty-five years ago, this news would have been treated as a joke. Now, it's actually happening: "transgender" soldiers will be allowed to serve openly in the U.S. military. Never mind that there's no such thing as "transgender," because humans cannot change their sex, which is biological. One thing about Cultural Marxism: there are no limits to where it can be employed [1].
.
[1] Cultural Marxism should not be confused with Economic Marxism, although both are similar in that they are Jewish ideologies based on deception and lies. They also share the same goal: to destroy White Western culture