20 August, 2020
Communism in Latvia, 1940s/1950s
Posted by Socrates in
Bolsheviks
,
communism
,
communists getting away with murder
,
Eastern Europe
,
Hungary
,
Latvia
,
Marxism
,
Poland
,
Socrates
,
Soviet holocaust
,
Soviet states
,
Soviet Union
at 11:34 am |

Permanent Link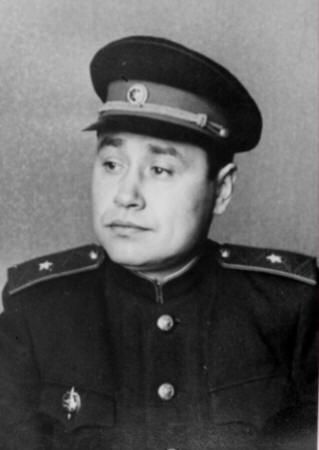 (Above: Latvian mass-murderer Alfons Noviks, circa 1940).
Rhetorical question: when are the Bolsheviks (I'm using that term loosely here) ever going to be brought to justice for their crimes? The allies executed the Nazis, who committed very few crimes as compared to the 40 million murders committed by the communists in the USSR, Hungary, Poland, Romania, Latvia, etc. When are they going to execute the former Bolsheviks (many of whom are still alive)? (The answer, of course, is that Jewish, and gentile, communists can get away with mass murder — literally).
As previously noted, communism in Latvia was Judeo-communism, just like everywhere else. For example, these top Jews were in Latvia:
— Major General Alfons Noviks, Chief of the Daugavpil District of the Political Police Department; People's Commissar of Internal Affairs;
— Semion Shustin, People's Commissar for state security;
— Moses Citrons, NKVD Interior Security Commissar in Daugavpils;