23 May, 2014
South Africa: Genocide is Horrible, Unless It's Happening to White People
Posted by Socrates in
double standards
,
genocide
,
genocide by jew
,
genocide of White culture
,
Jewish racism
,
Jewish Tyranny
,
Socrates
,
South Africa
,
UN
at 12:44 pm |

Permanent Link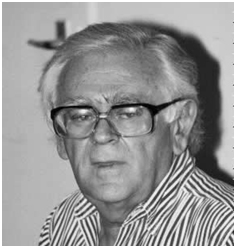 (Above: the late Jewish communist Joe Slovo)
Whites are being wiped out in South Africa, but strangely, the international organizations that usually complain about "racial injustice" (e.g., the UN) aren't saying much about it. Note that Jews ushered in Black rule in South Africa, which led to the current White genocide. (By the way, there's a book about Joe Slovo and Ruth First, the top Jews who spearheaded the pro-Black movement in South Africa).