15 October, 2014
So That's Why There Was a Cold War: Those People With the Hooked Noses
Posted by Socrates in
atomic bomb
,
Baruch
,
Cold War
,
jewish spies
,
jewish traitors
,
nukes
,
Silvermaster spy ring
,
Socrates
,
Soviet Union
at 5:16 pm |

Permanent Link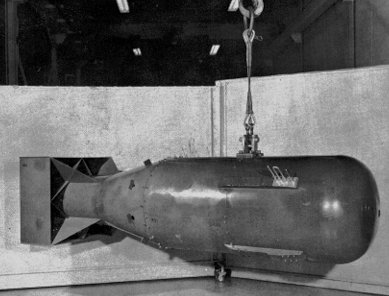 (Above: an American atomic bomb circa 1945)
By the way, the man who coined the term "Cold War," Bernard Baruch, was a Jew. Anyway, get out your hankies: David Greenglass, a Jewish atomic spy, has died. Almost every person who spied on America for the Soviet Union was a Jew, an amazing fact never mentioned in the media or in movies.