5 August, 2018
No Good Deed Goes Unpunished When Leftists Run the Government
Posted by Socrates in
Comintern
,
communism
,
communism-as-Jewish
,
France
,
Franco
,
jewed politics
,
left-wing vs. right-wing rule
,
leftism
,
leftist/liberal cruelty
,
liberalism
,
liberals
,
Marxism
,
Socrates
,
Soviet Union
,
Spain
,
Spanish Civil War
at 3:50 pm |

Permanent Link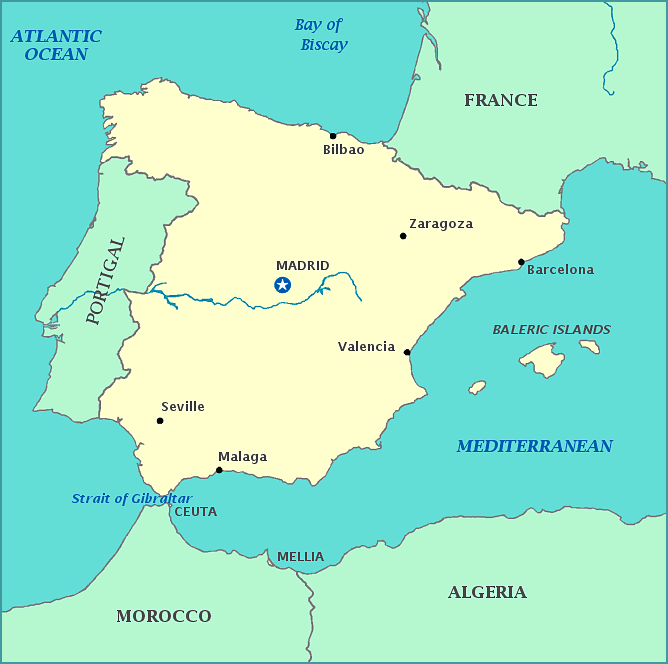 (Above: Spain, with the capital, Madrid, in center)
"Public events supporting the Franco regime were outlawed in 2007″… Yeah, that figures. It's common for leftists to censor and re-write history. In the late 1930s, General Francisco Franco saved Spain from being communized by the Soviets, most of whom were Jews. (If Spain had been communized, France probably would have fallen as well, and possibly the rest of Europe, too). Saving Spain was apparently a "bad thing", because now, the usual leftist idiots want to remove Franco's body from a popular public tomb, lest it be "glorified" by anyone who has a brain.