21 April, 2006
Posted by alex in
'hate' hoaxes
,
gang rapes
at 2:27 pm |

Permanent Link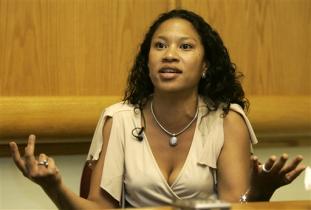 [Kim Roberts, the second stripper…]
"RICH, PRIVILEGED, WHITE MALES"
… story gets better and better …
One stole a car and tried to run over a cop. The other is an embezzler and a mercenary opportunist. So she consults a PR firm to sweeten her image and collect some cash.
They are the "victims". White boys called them names.